2016 was a special year.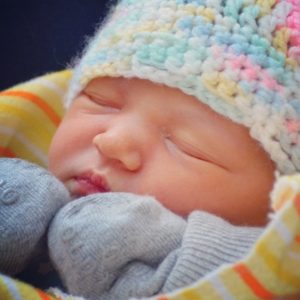 My wife gave birth to our firstborn daughter.
She has been an amazing mother and it has been a privilege seeing her grow into this role
over the past 10 months. We are slowly getting the hang of this parenting thing and are thankful
for the blessing of good health that our baby has had.
As for music, well, I had good intentions to keep up but the days aren't getting any longer!
My free time has decreased significantly and I've had a tough time adjusting to that.
I'm still leading music at mass at St. Augustine's every Sunday though,
and I recently formed a praise & worship group that plays monthly, every 3rd Friday,
for our REFUGE adoration evenings. They're off to a good start and will hopefully continue to grow
in the new year.
This fall, I began working about 6-7 days a week between two jobs, and that has also been a factor in how much time I have for my hobbies. Some days it's a challenge just to spend quality time with my wife and daughter!
So, when people ask me how my music is going or if I'm playing any gigs these days…I usually answer that it's just not that high on the priority list. Being the best father and husband I can be is something I've realized I need to put more effort into and hopefully that is visible to my family.
Still, I can't deny my musical desires and interests and I'm often inspired or thinking of new song topics, cover song ideas, arrangements, etc. I'm trying to keep up with new music as much as possible and revisiting some of my old favourites, too.
I realized Michaela and I didn't do a "Best of 2016" yet. Perhaps our favourite musical moment of the year was watching the Tragically Hip's concert in Kingston on CBC. That was quite the performance and it led me to asking for their new album for Christmas. "Machine" and "In a World Possessed by the Human Mind" are my favs.
I also haven't gotten around to recording my Taylor Swift covers EP, although I've finished the song arrangements and am still annoyed that Ryan Adams beat me to the punch! His covers album of 1989 is pretty great; Michaela really digs it.


So, 2016 was a year where music, or at least my own personal pursuits of it, went to the backburner. And that's just how it has to be these days. But I think I will try to manage my time more effectively in 2017 and that might allow a little more musical sharing, especially on the website here.
Things to expect in the coming months:
Update on the Praise & Worship page, including postings for song ideas for mass and adoration nights
Uploading some archival See Joe Smile media (songs, videos, etc)
A Drake cover…yes, that means I will be rapping…inspired by A&W
Maybe, just maybe, some T-Swizzle
and more stories and thoughts on this blog.
Happy New Year and may God bless your families with good health and happiness…and plenty to smile about.