The origins of See Joe Smile are in the Ottawa Valley, west of Ottawa Centre, in a suburb named Kanata. It was in the land of telecommunication companies, strawberry farms, and Ottawa Senators hockey that the red-haired Joe Cousineau learned to drum, play piano, sing, and write songs.
When Thom said he'd like to celebrate his 30th birthday with a concert, it made sense that we would reunite the full band lineup to play. 30's a big milestone and deserves some fanfare, and that's exactly what we provided. It also turned out to be a farewell to the home that served as our main practice space for many years.
read more
These days, life is different and musical anniversaries sometimes get overlooked, but I couldn't let this one go. Not Sgt. Pepper. It's too big a deal.
read more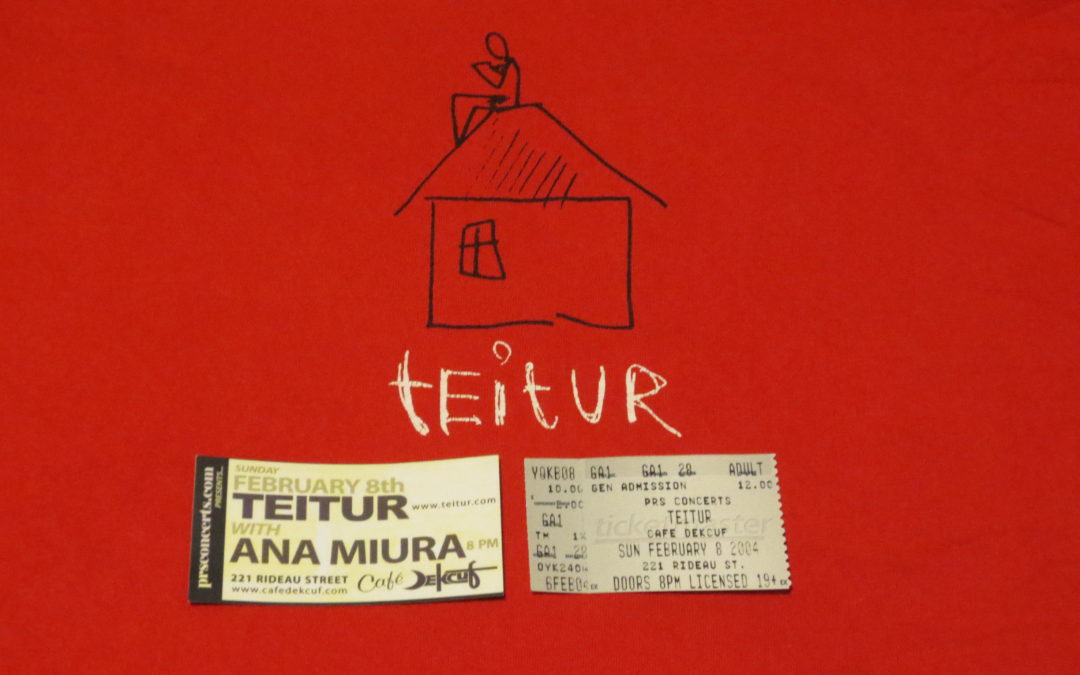 Teitur @ Cafe Dekcuf
February 2004
Hi friends. I've long had this idea of a recurring blog post topic. In fact, about five years have passed since I took pictures of my old concert ticket stubs and corresponding t-shirts. I did this for two reasons: in case I forget about all of the great concerts I've attended and because I liked the visual way it captured the memory.
read more